Sacred Heart badges blessed by Jesus caused many healings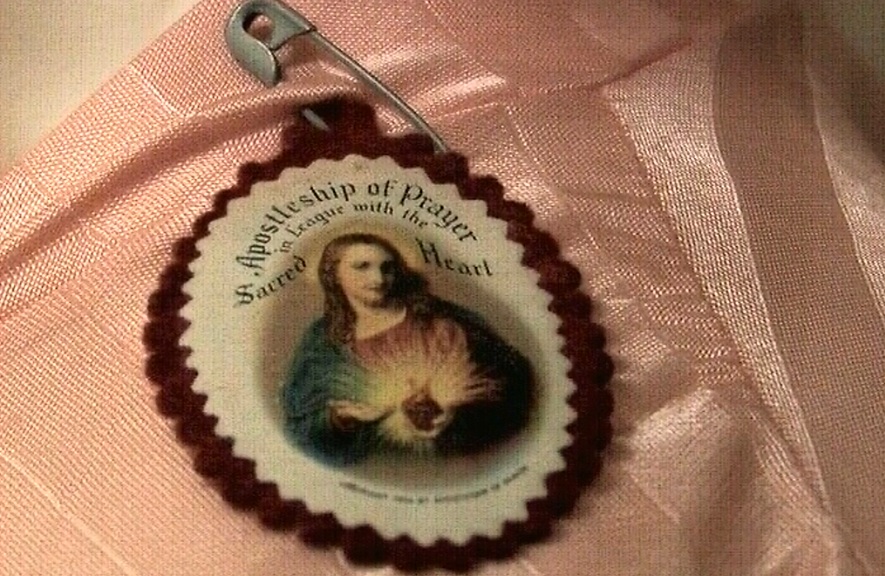 Jesus would bless Sacred Heart badges when he came. There are many healing because of these blessed Sacred Heart badges. Here are just a few examples. Rhoda would give those badges to people who were to far away or to sick to come. There was a little boy in Indiana who was days away from having both his arms and legs amputation because of osteomyelitis. His sister was a nun and she wrote to Rhoda. And Rhoda sent her a badge and when this little boy received the badge he was cured instantly. He ended up becoming a boxer. He started his own sporting goods shop. He married and had eight daughters and told all of then about Rhoda.
There was a woman in Pennsylvania who was in a coma who was expected to die. The priest who had one of these Sacred Heart badges pinned on her. The next morning when they went to check on her she was up and around perfectly well.
Learn more about these events [here] and at [RhodaWise.com], Read a biography on Rhoda Wise [here]. To visit Rhoda Wise's home or [obtain] copies of The Rhoda Wise Story call 330-453-0322 or write 2337 25th St. NE Canton, Ohio 44705. Visit the Rhoda Wise Home Religious Center [Facebook].