Rhoda Wise St. Therese statue that shed tears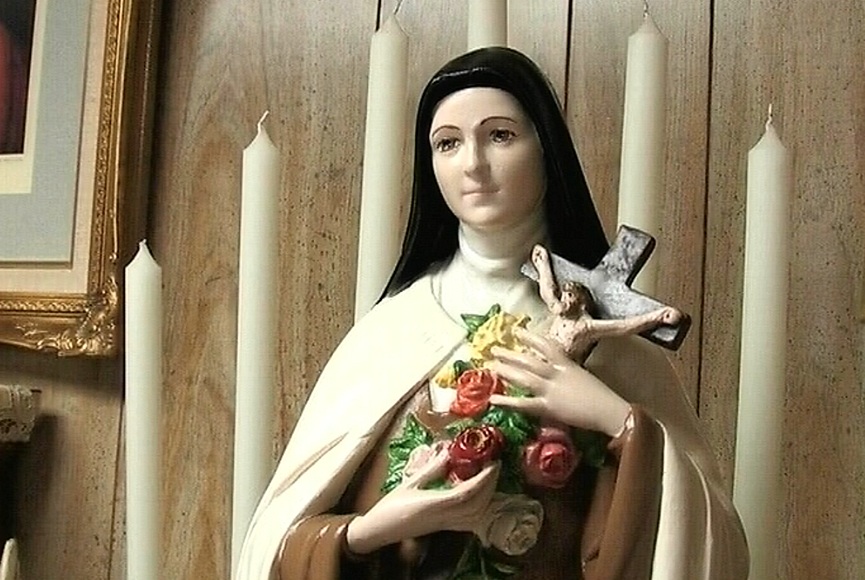 Above photo is a beautiful statue of St. Therese the little flower that shed tears in the Wise home. [See/view] close-up of Rhoda Wise St. Therese statue.
Learn more about these events [here] and at [RhodaWise.com], Read a biography on Rhoda Wise [here]. To visit Rhoda Wise's home or [obtain] copies of The Rhoda Wise Story call 330-453-0322 or write 2337 25th St. NE Canton, Ohio 44705. Visit the Rhoda Wise Home Religious Center [Facebook].