Escarchas Holy Glitter appear in front of Missionary Image of Our Lady of Guadalupe in living room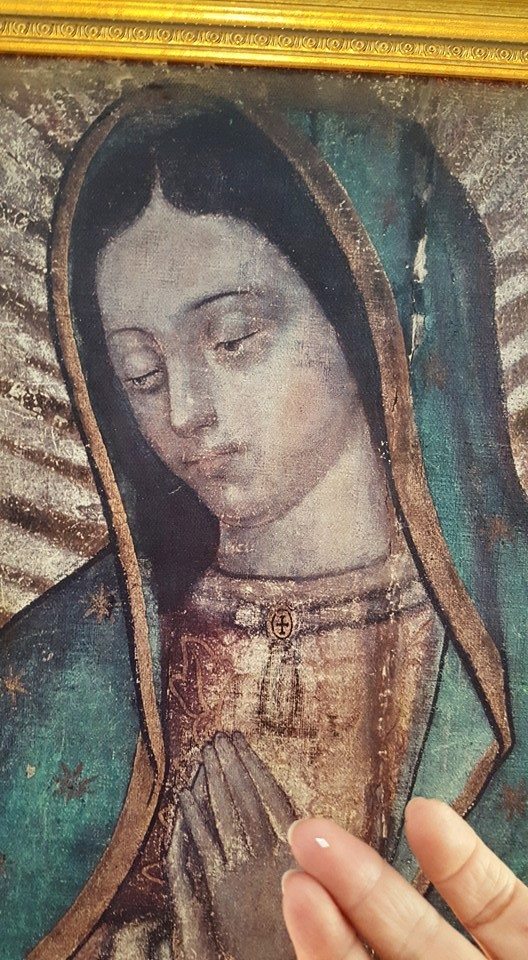 July 4, 2015 - Reported at Escarchas of Guadalupe's [Facebook]. " Look what I found in front of Image in my living room.. Escarchas- Holy Glitter Blessings...Believe."
Learn more about these events [here].