Bettina Jamundo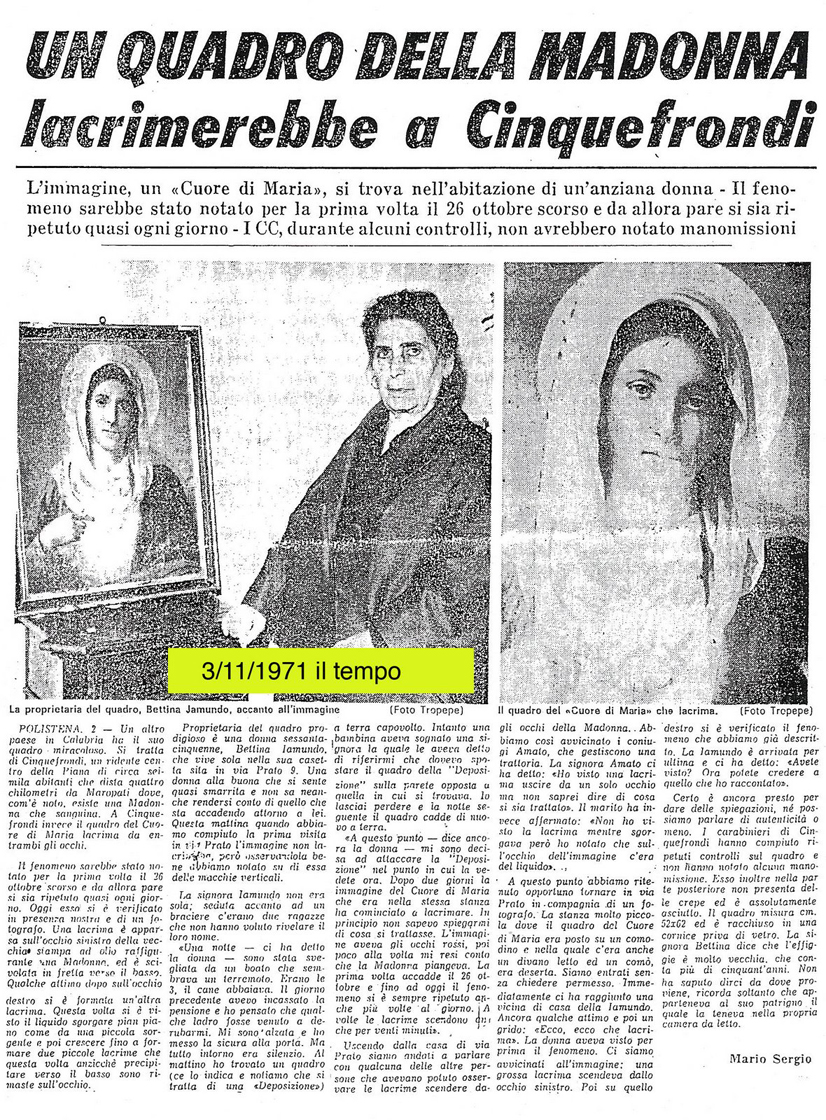 The owner of the picture Bettina Jamundo next to the Image of Our Lady that wept.
Brief summary of article, a rough translation from Italian. March 11, 1971. A picture of the Madonna weeps and bleeds. The phenomenon was noticed for the first time on October 26, 1970. Since then has repeated. Another country in Calabria has it's miracles. It is a charming city centre, törökbálint of about six thousand inhabitants, which is four kilometres from Maropati where there is a Madonna known as the Madonna Di Cinquefrondi she cries from both eyes. Today it is verified in our presence and a fotagrafo. A tear appeared on the left eye of the old print and fell downwards. Moment later on the right eye and formation of another tear.
Bettina Jamundo, who lives alone is a good woman. At this point we take a photographer where the the woman first saw the phenomenon. We approached a big tear fell from her left eye and on the right is the verification we have already described the lady came and told us "you already seen now can you believe what I told you is reliable." We can speak of it's authenticity we have made repeated checks ond have not not seen any tampering. It measures cm 62 by 52 and encased in glass-free frame Ms. bettina says that the old frame and image counts more than fifty years was unable to tell us from where it was bought.